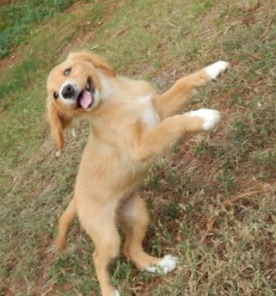 Happy Dog Seminar
**
A Heart to Heart Connection
**
Enriching the lives of dog's and the people who love them.
A Heart to Heart Connection provides the foundation of actualizing a deeper loving relationship with our dogs. Happy Dog has developed a unique presentation as a first step to bonding, communicating and joyfully living with our dogs. When we practice self-awareness we have a greater connection to the living world, our best friends, and the essence that resides in all life. Journey with me to a deeper heartfelt level and experience clarity and the gift of being fully alive.
What You Can Learn About Your Dog!
Current research on canine's:
What You Can Learn About    Yourself!
Research and intuitive intelligence:
Human's  intuitive intelligence

 The Three Cs of Communication

The Brain Heart Connection

 My Dog My Teacher
Seminar Details

Date: January 28th 2016

Time: 9:30 am to 5:00 pm

Location: Bellevue Hall 911 Philadelphia Pike Wilmington, DE 19809

Cost:  $125

Go to: www. adopt-a-puppy-now.com

Registration Now for this event.


 

Susan Scheifley Presentor ** Special Guest Presenter** Derek Cotton Certified Professional Dog Trainer. Owner: The Grateful Dogs www.facebook.com/thegratefuldogs